The Twin students of KV No 3 Jhansi set 2 India Book of Record in K. V. No 3 Jhansi. All two records were set in a different- different category of Rope Skipping.
Master Krishna Dutta Dubey & Siddhant Dubey are twin students of KV No 3 Jhansi. These two twin brothers set new records in the Vidyalaya in rope skipping. Master Krishna set the records of maximum skips in one minute. While master Siddhant Dubey set the record of maximum bum skips in one minute.
Soon these boys are going to hold some world records. However, master Vineet Kumar has already created a new Exclusive World Record. Read more about him:
India Book of Record
India Book of Record is a very popular record book of India. IBR has been recognizing the rare & unique talents since 2006. It had been curator & custodian of India Record. However, IBR aims to recognize the unique talents & achievements of talented people.
Krishna Dutt Dubey
Master Krishna Dutta Dubey made recorded his name in the India Book of record. He attempted maximum skip in one minute to achieve this record. In fact, he did 257 skips in one minute.
Master Siddhant Dubey
In the Bum rope skip category, master Siddhant Dubey did 96 bum skips. That was the maximum bum skips by anyone ever. Therefore, he set a new India Book of Record.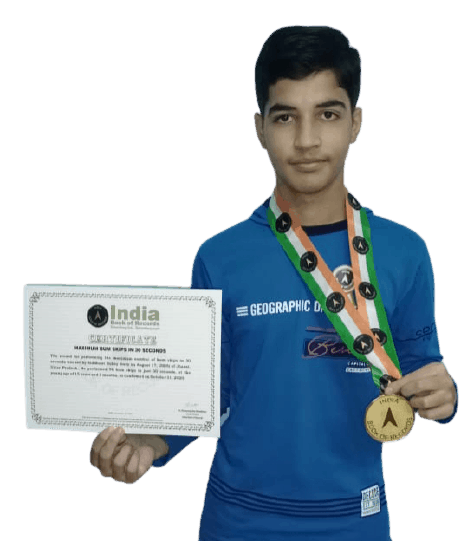 The Twin boys' Magic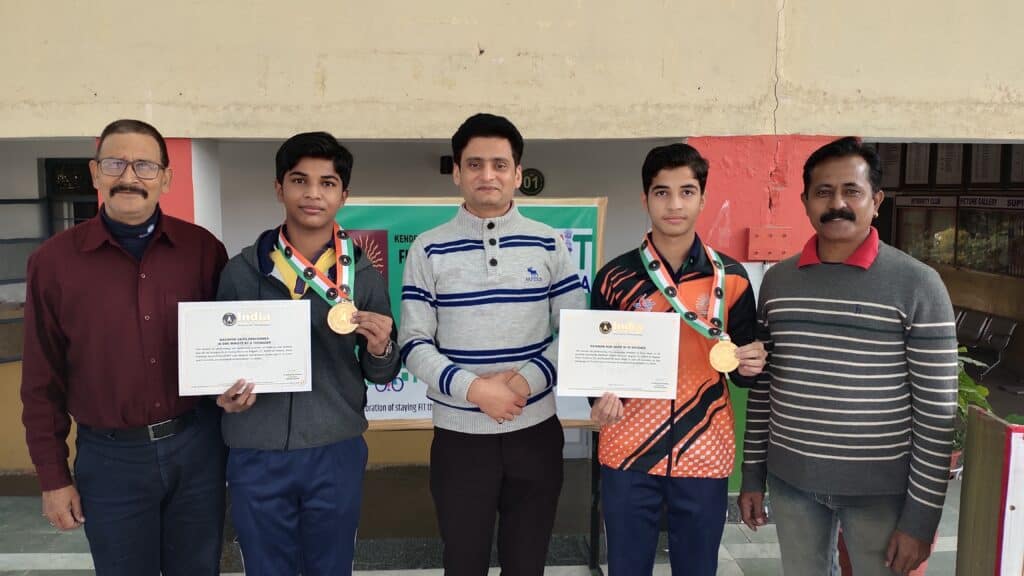 Krishna & Siddhant are twin brother. Undoubtedly, everyone in the Vidyalaya knows that these boys are very gentle. They are good in painting, music, study & now in sports too. They both are a very good artist. Both the boys won many prices in painting & other co-curricular activities.
Talents & obedience with politeness make them unique. In fact they have a very humble & calm behaviours.
Idea of Records
Firstly, the idea of making records came into their twin's mind. They got this idea from social media. Then they prosecute this idea worked on it. They themselves decide which event they should choose in rope skipping. Really, these things prove that they have a progressive & creative mind. Further in life, they have aimed to crack the UPSC examination.
Though they already started practice of skipping in 2018. Initially they were motivated by Sports Teacher Subroto Dubey.
Achievements
Both the boys won many prizes in the last couple of years.
They have good records in KVS Regional level sports meets.
Siddhant Dubey begged Silver medal in KVS Regional.
Krishna won the Gold medal in KVS Regional.
Even in KVS National sports meets, Siddhant secured the fourth position in a 30-second speed sprint.
Asia Book of Records & Exclusive world of Record is confirmed. Soon they received them.
At the National level, Siddhant & Krishna won the Silver & Bronze medals respectively in Open Federation in Shirdi.
Parents Reaction
In the beginning, the mother of this twin asked to try rope skipping. Later on, the loving sons proved their mother was right. Anyway, the parents of Twin are so happy about the performance of the boys. They always wish to see them at the top of the success.
My sons made our names shine. What else a parents need from their children! We wish to see them on the top of the world with smile face. We & our best wishes are always with them.

Parents of Krishna & Siddhant Dubey
Principal Subhash Chandra Shrivastava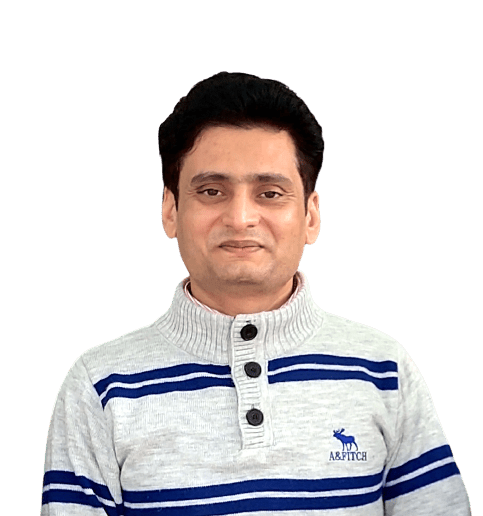 S C Shrivastava expressed happiness over the performance of the twin. He said that they are few of the best students of the Vidyalaya. Their hard work, approach towards the goal are commendable. Their performance is a motivation for other students.
S C Shrivastava, Principal KV No 3 Jhansi
We are proud of them. I don't hope but am sure about them that they will achieve more than what they have did so far.

Subhash Chandra Shrivastava, Principal, K V No 3 Jhansi
Sports Teacher Subroto Dubey
Mr. Subroto Dubey is the sports teacher of Kendriya Vidyalaya No 3 Jhansi. Initially, he motivated Krishna & Siddhant for skipping. According to him, these two boys are exceptionally great students. Being good students in study, they made their marks in sports. This was not easy at all. Generally student good in study seldom thinks to other direction. But these two proved that students can manage sports & study equally.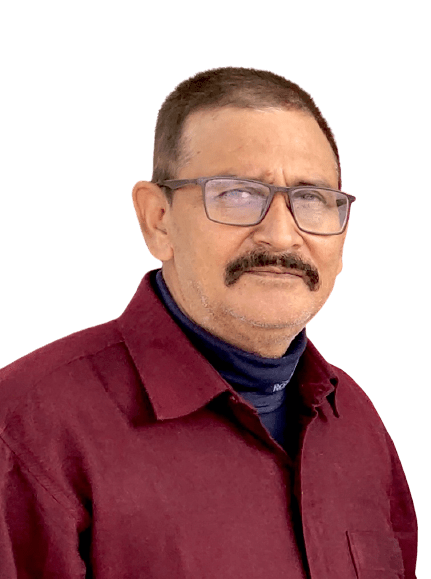 Harsh Gupta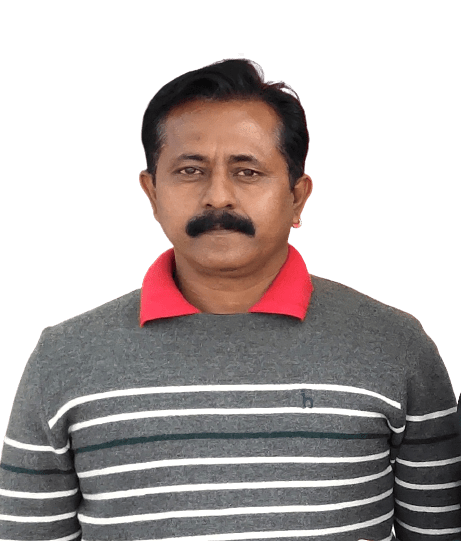 Coach Harsh Gupta played a significant role in shaping the talent of the boys. Mr. Harsh Gupta trained and prepare this twin for the India Book of record. Earlier, under his guidance, these boys won many titles and trophies. Mr Gupta is also happy with the performance of Krishna & Siddhant.  
They follow my all instruction & training schedule. They are so hard working that they always ready for new challenges. I always asked them to do more as their full potentials are still to come a forward. Best of luck boys!!

Harsh Gupta, Coach KV No 3 Jhansi
Related Post
Useful Video